Account Executive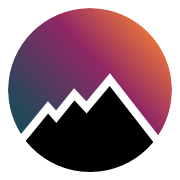 Credit Mountain
Sales & Business Development
Dallas, TX, USA · Remote
Posted on Tuesday, July 18, 2023
Job Description: Account Executive at Credit Mountain
At Credit Mountain, we are revolutionizing the financial industry by providing a cutting-edge software solution to credit unions. We empower these institutions to offer their members a white-labeled financial wellness program that focuses on credit score improvement and personalized paths to credit product approvals, such as mortgages and auto refinances. If you are passionate about fintech, have experience in sales, and thrive in a startup environment, we have an exciting opportunity for you.
As a Sales BLANK, your primary responsibility will be to drive the adoption of our software solution among credit unions. Your proven track record of reaching and exceeding sales quotas, combined with your familiarity with fintech and financial institutions, will be critical in achieving our ambitious growth targets. Additionally, your understanding of credit unions' objectives will enable you to effectively communicate the value proposition of our white-labeled financial wellness program.
Responsibilities:
Prospect and generate new business opportunities by identifying and engaging with credit unions interested in our software solution.
Develop and maintain strong relationships with key decision-makers and stakeholders within credit unions.
Conduct product demonstrations and presentations to showcase the benefits and features of our software solution, emphasizing its impact on credit score improvement and personalized credit product approvals.
Collaborate with the marketing team to develop targeted campaigns and strategies that effectively communicate our value proposition and generate leads.
Actively manage the entire sales process, from lead generation to contract negotiation and closing deals.
Continuously monitor industry trends, competitors, and market conditions to identify opportunities for growth and adjust sales strategies accordingly.
Provide feedback and insights to the product development team based on customer needs and market feedback.
Qualifications:
Minimum of two years of sales experience, with a proven track record of consistently reaching and exceeding quotas.
Familiarity with fintech and financial institutions, particularly credit unions, their objectives, and their members' needs.
Experience working in or around startups, demonstrating an ability to navigate ambiguity and thrive in a fast-paced, dynamic environment.
Strong communication and presentation skills, with the ability to effectively articulate complex concepts to both technical and non-technical audiences.
Excellent interpersonal skills, with the ability to build and maintain relationships with key decision-makers.
Intellectual curiosity and a passion for learning, enabling you to stay up-to-date with industry trends and advancements.
Self-motivated and results-oriented, with a proactive mindset and the ability to work independently as well as part of a team.
Willingness to fail forward fast and iterate on your approach to achieve optimal results.
Join our dynamic team at Credit Mountain and play a crucial role in shaping the future of financial wellness in credit unions. Together, we will empower individuals to improve their credit scores and achieve their dreams of homeownership and financial stability. Apply now and be part of our exciting journey!