Customer Success Manager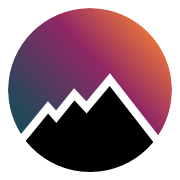 Credit Mountain
Administration
Houston, TX, USA · Remote
Posted on Monday, May 22, 2023
BACKGROUND
Are you a proactive, outgoing communicator that can effectively read people and situations to create win-win scenarios? Do you have a natural curiosity and adept social skills to anticipate and solve problems to influence others? Does keeping a roomful of spinning plates energize you and keep you engaged? Are you interested in securing an early role in a fast-growing startup?
Credit Mountain is looking for an entrepreneurial, highly-motivated individual to join a growing company and help drive the successful implementation of our product with target financial institutions. The Client Success Manager, as a member of the Client Success Team, is responsible for cultivating and maintaining strong relationships with clients and ensuring high levels of client satisfaction and detail-oriented follow-through. The Client Success Manager works closely with the product success leader and others to quickly respond to client needs and feedback.
RESPONSIBILITIES
Develop a solid understanding of the Credit Mountain business model and app capabilities to apply knowledge and experience to help clients and end-users achieve their objectives.
Maintain a proactive and productive dialog with clients through standard and ad-hoc interactions across all communication channels (emails, Zoom, Rocketlane, Loom, etc.).
First-level client contact with a goal of one-and-done issue resolution, with escalation as required.
Identify risks proactively and client-provided. Work independently or within the team to effectively resolve, own, manage, and escalate risks as appropriate.
Work with sales, product, client service, experience, and engineering teams to effectively escalate, resolve and communicate client issues and product needs.
Manage data and analytics, gather baseline data, and create/execute client activities along the journey and lifecycle stages.
Continuous improvement and execution of the onboarding and engagement playbooks to scale client engagement.
Ability to adapt to unique client needs while adhering to the core onboarding process and principles.
Ability to overcome obstacles and objections hit delivery dates and goals, and meet/set client expectations.
Core understanding of the Credit Union space, use of member-centric language and terminology.
Be a collaborative team player willing to put shared experience development at the forefront.
Maintain a solid working relationship with the product team to ensure that known issues, product roadmap, and future state app capabilities are well known and communicated to the client as appropriate.
Gather app and end-user feedback from the client and document for internal discussion, prioritization, and work efforts.
QUALIFICATIONS
Education Level
Bachelor's degree from an accredited university or equivalent work experience in a business field or discipline
Experience
3+ years of experience in a client-facing role, such as; client success, relationship management, account management, client support, consulting
Specific Skills
Exceptional communication skills, highly organized, collaborative, and detail-oriented
Ability to work independently and in a remote team environment
Action-oriented with a problem-solving approach and attitude
Ability to lead issue resolution discussions across teams and time zones
Ability to create structure in ambiguous situations
Empathetic, positive attitude with a desire to help our clients achieve their outcomes
Emerging leadership skills
Ability to work cross-functionally, effectively, and efficiently
Personal Characteristics
Possesses the ability to think with agility, communicate effectively with clients and peers
Ability to create rapport with clients and engage in ever-higher levels of engagement and value-driven communication
Entrepreneurial approach with a high level of autonomy, self-motivation, and proven ability to understand and leverage agile learning to drive awareness and product adoption
Natural curiosity and willingness to learn and try new things, whether it's a new technical skill or developing a greater understanding of the client's environment
Certifications
No specific certifications are required; however, project management certification is a plus.
Licenses
None required
Physical Abilities
Ability to travel to company planning events if/as required
Ability to use computer equipment as a primary function of executing the role
ABOUT CREDIT MOUNTAIN
Credit Mountain allows more lenders and borrowers to get to "Yes!". Credit Mountain expands access to fair and affordable credit by enabling lenders to offer a path to approval instead of a decline. Clients use Credit Mountain's mobile app to follow a personalized credit improvement plan.
LOCATIONS: Houston, Dallas, and remote
Send your Resume and Cover letter to Nathan Pinto, CEO & Co-founder [email hidden]
www.creditmountain.co